Jay Mannadiar has more than 25 years of experience teaching business courses at Concordia and McGill University in Montreal, specializing in Real Estate and Finance. He is the academic director of the Finance Co-op program at Concordia.
Jay works with financial organizations to develop and deliver customized courses for bankers who need both theoretical and practical knowledge for their work with international business clients. Since 2007, Jay has been offering an online course titled Introduction to Real Estate (FINA 210), which is quickly becoming one of the most popular courses at Concordia. He also launched another course, Introduction to Financial Management (COMM 299F), specifically for non-business students.
Jay's future development projects will include online courses in Financial Entrepreneurship, International Finance and Mergers & Acquisitions, as well as a series of skills development tutorials specifically designed for the real estate brokerage industry.
Jay offers a series of tailored seminars for business executives seeking to learn more about trade and finance in today's global economy. He offers financial consulting services to a wide variety of corporate clients. In response to a growing need for business skills, Jay is developing online business skills development programs designed for real-world application.
---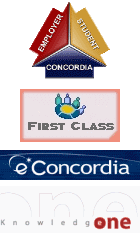 Related programs @ JMSB